페이지 정보
DFI

Date

17-06-29 15:53 View6,555 Comments0
본문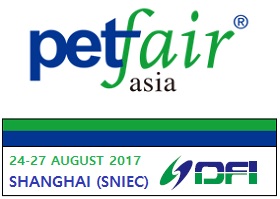 Pet Fair Asia is an international tradeshow for pet supplies and aquariums taking place every year in Shanghai.
This show gives a significant importance to China and Asian countries as markets, while proposing a upper-standard products profile when it comes to sourcing.
DFI will introduce Veterinary products including diagnostics and cosmetics for animals.
Please visit our booth on KOREA Pavilion W3L21-7 .